First Day Covers for sale - includes Hogg Cachets
My Favorite Web sites
Jim Hogg's Freemasonry Webpage
American First Day Cover Society Homepage

The following covers are for sale.
NEW COVERS PRODUCED IN 2008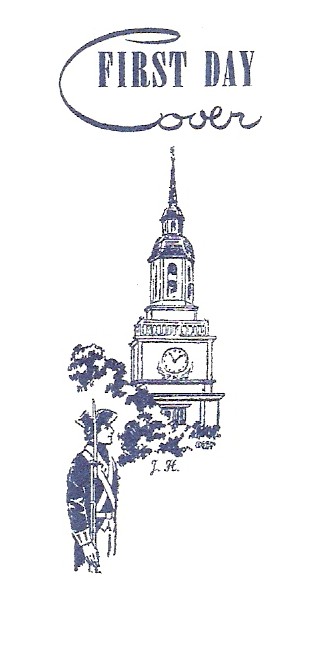 This above is a cropped image of the new general purpose cachet for first day covers that I have produced. It is printed on Artcraft bond paper and is available unserviced @ $1.00 each or 6 for $5.00 + self adressed stamped envelope. Date cachet printed: Sep. 25, 2008.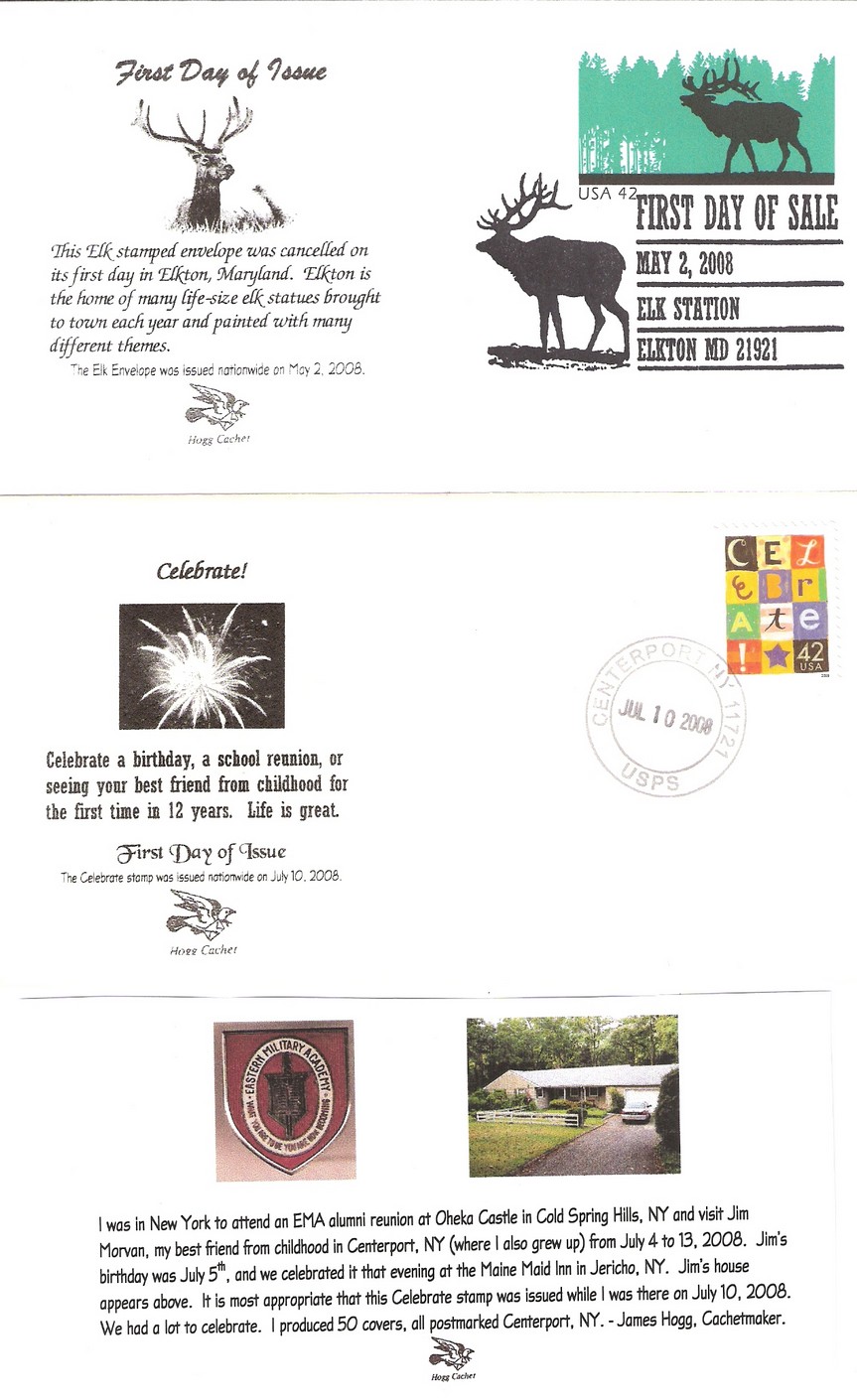 ILLUSTRATED ABOVE
A cachet has been produced for the Celebrate! stamp (issued July 10, 2008 Nationwide). They ALL were cancelled on the First Day in Centerport, New York and have a special insert explaining why this is so. Fifty were produced. Another cachet has been produced for the Elk envelope (issued Nationwide on May 2, 2008). The cachet was specifically designed for the special cancel used at Elkton, Maryland. These covers exist only in the 6-3/4 size regular envelope and only with the special Elkton first day of sale cancellation. Fifty-three were produced. Chris Lazaroff, the President of the AFDCS this year, serviced these Elk envelope covers for me. He also was directly responsible for arranging for that special cancellation used that day for these envelopes in Elkton, Maryland.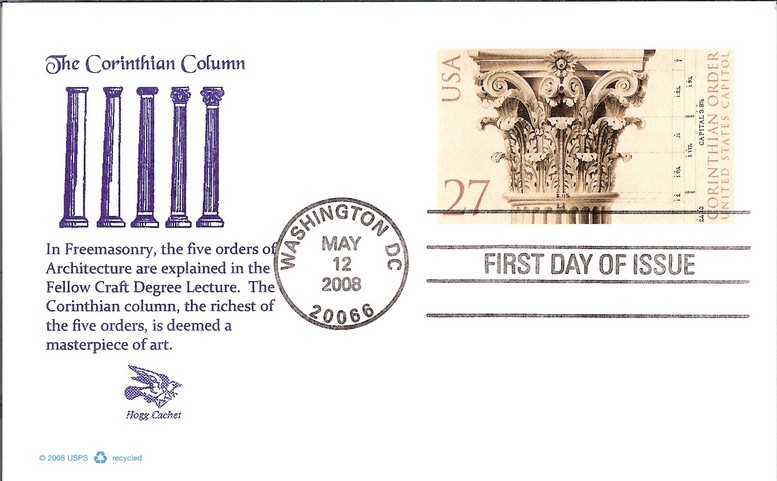 This Masonic theme cachet I produced for the Corinthian Column Postal Card is available for sale @ $4.50 each + SASE. I only produced 30 of these FDCs so they'll be relatively hard to find in future years.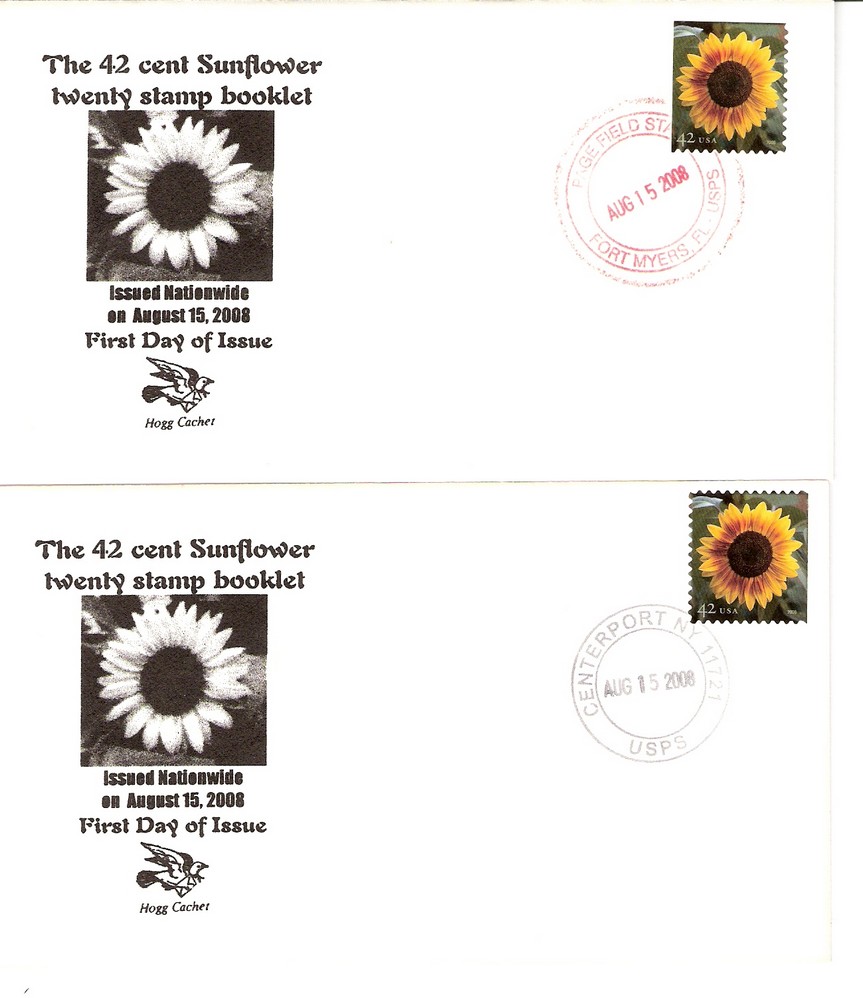 I produced fifty FDCs for the New Sunflower Stamp. There were 20 cancelled at Centerport, NY and 30 cancelled at Page Field Station in Fort Myers, Fla. Reason: Centerport was my hometown where I grew up and Page Field, Fort Myers, Fla. is where I have had my PO Box since 1979, when I moved to the Fort Myers area. Unfortunately, the cancel at Page Field was badly worn and it was tough getting sharp impressions on my covers.
Any of these above pictured covers are available for $4.25 each + self addressed stamped envelope.
Updated August 26, 2008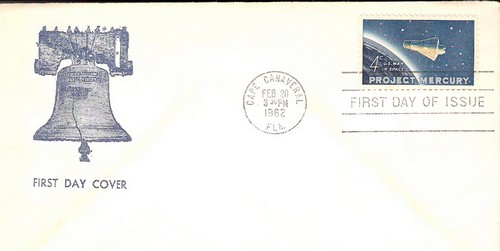 Note: I have TEN Project Mercury Cacheted FDCs in my collection with an all purpose cachet. It is pictured here. They are available @ $5.00 each + SASE.
I have identified this cachet as belonging to King's Stamp Club, Box 27 Colvin Sta., Syracuse, NY. and it appears on covers from 1949-1968. One for the 6c Airmail issued 1/18/49 was signed Kingsstamper. I identified these cachets from a run I found in a dealer's stock back when I was actively collecting in the late 1970's. I bought a number of these cacheted covers for various different stamp issues and have some duplicates, all within that time frame. If you are interested, please contact me and I will let you know which issues I have in duplicate.
.
Updated October 30, 2008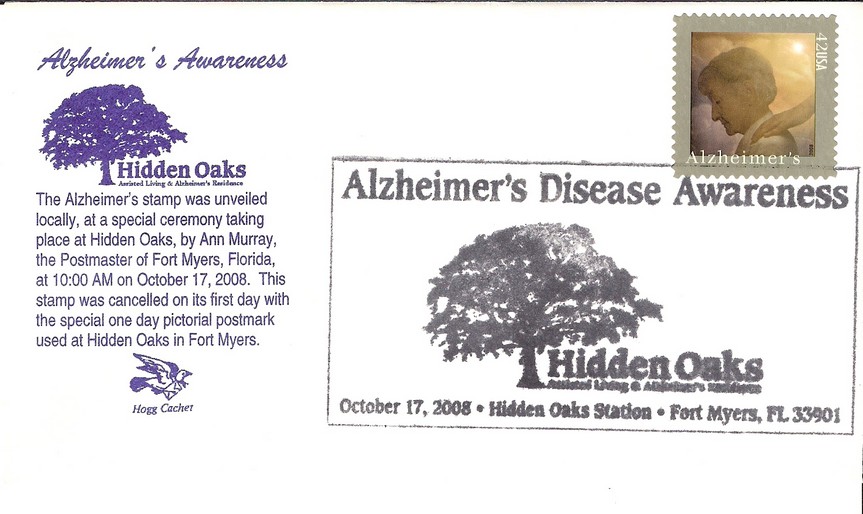 The Alzheimer's Awareness Stamp was issued nationwide on October 17, 2008. I prepared 50 of these covers first day cancelled with a special pictorial postmark at a special ceremony in Fort Myers, Florida. It is available for $4.25 each + SASE.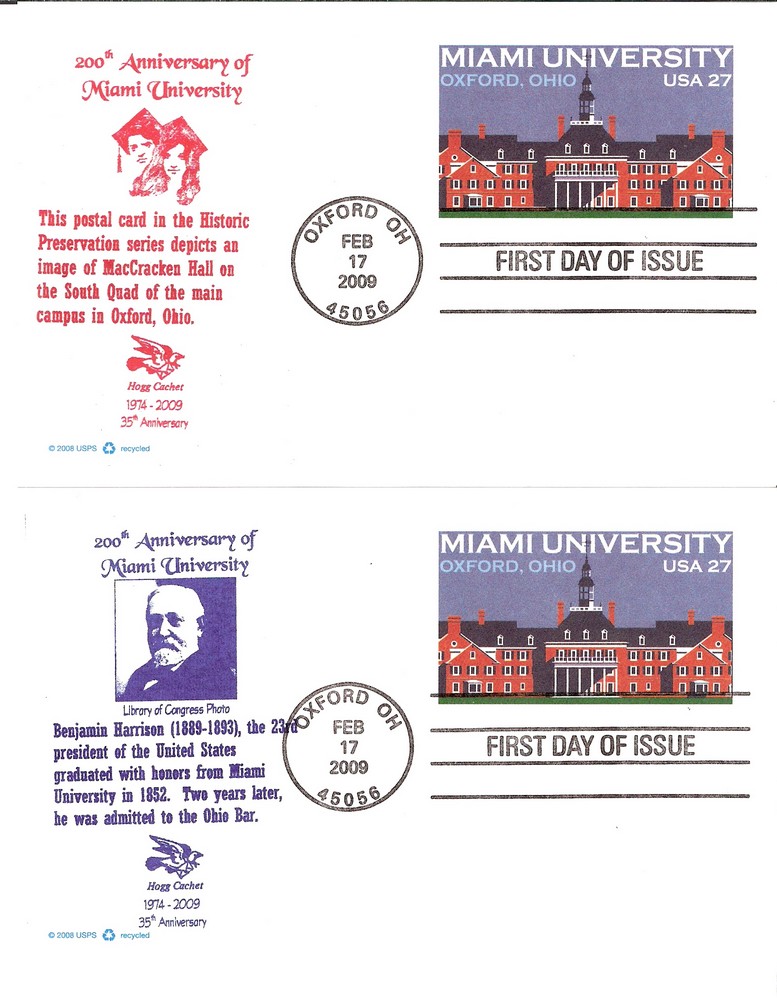 I have these covers available for sale as well. I did 25 of each and they are available @$4/50 each + SASE.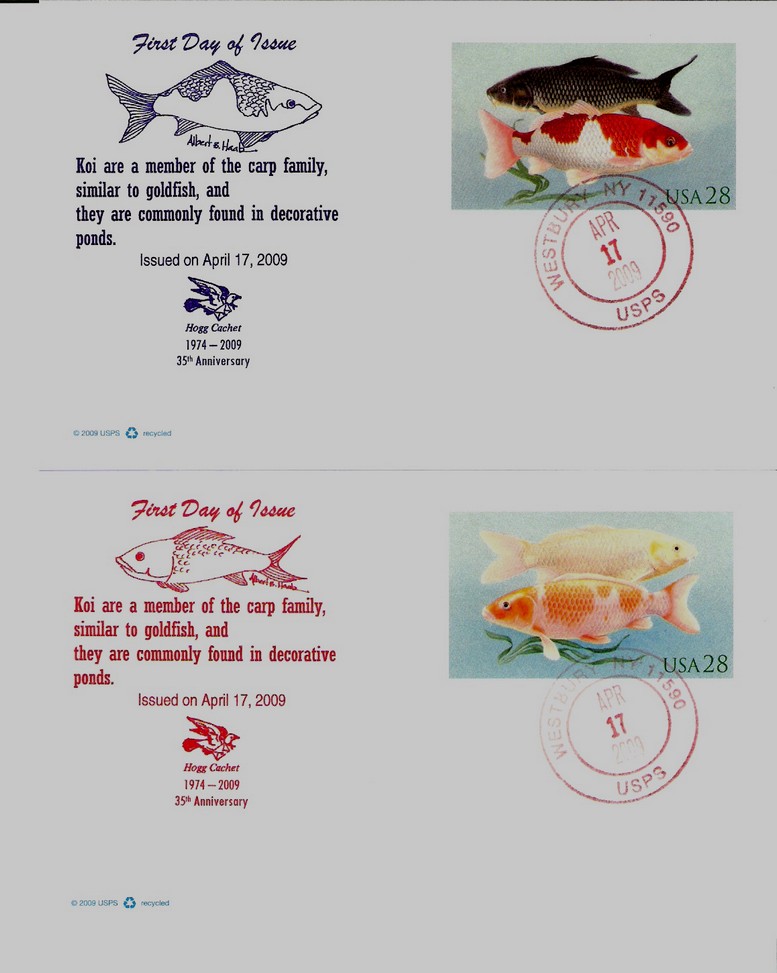 These Koi Card cachets are available @ $9.00/set. Specify cancel preference and 2nd choice. (See Cachet History page for list of where this card was serviced). Remember the SASE.
Please come back and visit again!
Mail orders to:
James Hogg
PO Box 60112
Fort Myers, FL 33906-6112
Click here to return to the Hogg Cachets main page